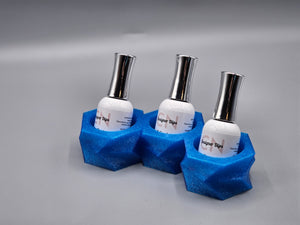 Liquid Chaos Trio - Cookie Monster
Liquid Chaos trio boasts its sleek design and angle for ease of use using any liquids and getting that last drop! Its singular design allows you to move around if needed. Use three bottles at once!
Color & Material Description: Cookie Monster is a limited time, premium, sapphire blue with sparkly flecks throughout.
*Please note: items staged in holder are not included in purchase.*
Share on Facebook
---
We Also Recommend